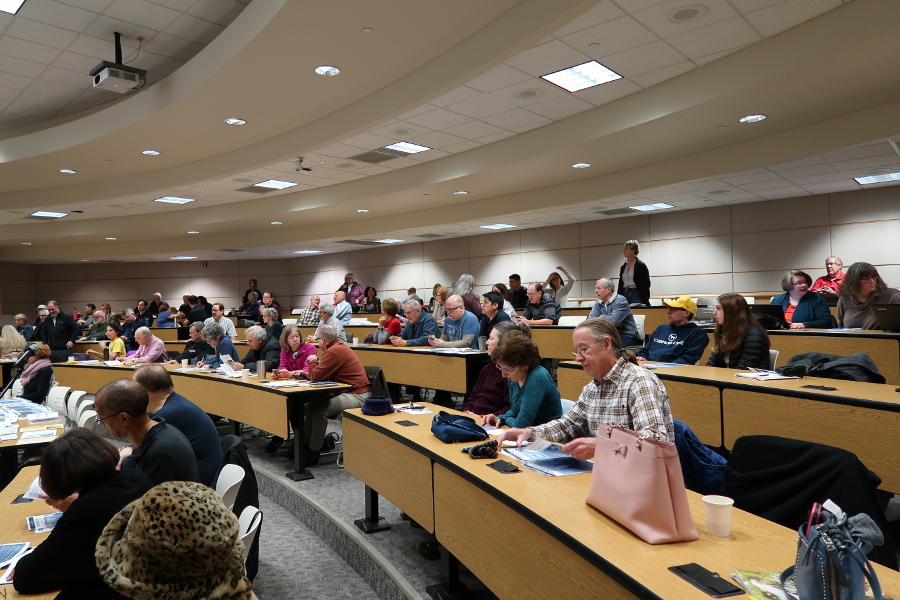 Rep. Tana Senn said she'd start with a "light" topic: taxes. There was a recent encouraging news: high revenue for the state.  Someone in the audience asked if the legislature would return some money to the citizens. Senn said it's unlikely, because the money won't be available til next year, it may be a one-time thing, and there are many unfunded needs involving education (special education, counselors), homelessness, and health care/mental health (and possibly transportation?). Plus, the state must maintain a rainy day fund.
There were a handout and discussion about our regressive tax system, in which the richest people pay under 3% of their income in (state) taxes, while the poorest people pay 17%.    Some sort of tax swap may be possible, but the voters aren't ready for it yet, apparently.
Rep. My-Linh Thai defended comprehensive sex education. It's not about how to have sex. It's age appropriate and is important for kids to be safe.  Parents can ask their kids to be opted-out. Thai said that she came to WA in the 1980s and didn't learn about sexual development until college biology class. That was eye-opening for her.  The curricula teach kids it's ok for a boy to wear his hair long if that's how he feels and it's ok for a girl to wear short hair.   Citizens can go online to see the curricula.
Seattle got special permission to raise revenue in levies for education. So it gets thousands more in revenue per student than Renton.  The legislators (Senn?) said there's no interest in raising everybody to the Seattle rate
Bellevue and other wealthy communities fund education in the eastern part of the state.
Republicans have opposed education in prisons. They want prisons to be just punitive. (Perhaps, too, they think it's unfair to reward the prisoners with free education when other people have needs.)
My-Linh Thai discussed a bill to try and increase guaranteed lunch time (sitting) for students to 20 minutes.  Schools have difficulty complying, because of crowding of both time and space.  It could be an unfunded mandate and a burden on school districts. The legislature sometimes passes bills requiring municipalities to spend money but haven't in all cases provided funding.
One questioner asked about the prospects for legalized sports betting. Apparently a private company — Maverick — wants to get a piece of the action. But the legislature wants to allow tribes to have a monopoly on that. That got applause. (I see on the home page of the Seattle Times today that Maverick has a large display ad at the top denouncing untaxed monopolies.)
Someone asked why the state incentivizes homeless people to come here. The legislators said there are homeless people everywhere.
A preemption bill to force local communities to allow multi-unit housing died. Wellman said she would have opposed. it. I believe this is referring to Senate Bill 6536, that would prohibit single family zoning in cities with 15000 or more residents for neighborhoods within half a mile of a major transit stop.
Landlords sometimes withhold deposit money from exiting renters. A bill would force them to document why.  Many renters are barely scraping by. If renters get behind in rental payments they're at risk of becoming homeless.
An audience said that homelessness is caused by drugs and mental illness. The legislators said there are various reasons.
The passage of Tim Eyman's initiative 976 is causing problems for transportation funding.  Senn said that though voters may have been hoping to punish Sound Transit, that agency won't in fact suffer, because it's bonded (funded by bounds, I presume).  Instead, local communities will struggle to pay for road maintenance, sewers, etc.   And disabled people will suffer because they will be less able to get rides on public transportation. The outcome is still be decided by the courts.
Senn said submitted a bill to expel Republican Rep. Matt Shea (domestic terrorist) from the legislature. Every Dem in the House voted for it. Not a single Republican voted for it.  Expulsion requires a 2/3rds majority.   Shea has lost staff and an office, and he was kicked out of the Republican caucus. But he's still in the House.
Senn submitted a bill to prohibit open-carry of firearms in the state capitol.  In recent months, hundreds of gun rights activists with guns slung over their shoulders have descended on the capitol, intimidating people. The bill didn't pass.
A significant gun control measure died because Republicans tried to attach about 100 amendments, and the rules are such that each lawmaker is allowed three minutes to discuss each amendment. That effectively killed the bill. There were several gun rights advocates who suggested that the gun control bills infringed on the constitutional right to carry arms.   Senn mentioned "well-regulated militia" and that prohibiting military-style weapons and ammo is reasonable.  That got lots of applause. Senn also mentioned that students in schools are scared of gun violence. And the Founding Fathers didn't anticipate military-style weapons.
Someone said the legislature shouldn't try to reduce gun usage. Someone else responded that the aim is to "Reduce gun violence, not guns." That too got applause.
One gun rights questioner said that the WA State Constitution doesn't mention militia, suggesting that gun rights are more absolute. (But according to https://lawcenter.giffords.org/state-right-to-bear-arms-in-washington/ "Washington courts have held that the right to bear arms is not absolute and is subject to reasonable regulation by the state under its police power. The Supreme Court of Washington has repeatedly rejected article I, § 24 challenges to state and local firearms regulations.2 The Courts of Appeals have also followed this approach.3″)
I asked why HB 2907 exempts manufacturers of motor fuel and of liquor from the business tax. The legislators said they don't know why and would look into it. (Tana Senn is a co-sponsor.)  Here is a possible reason.
I also asked a question that I was unsure was appropriate:  what does the legislature plan to do about the repeat offenders reported in the film Seattle is Dying?   I asked that question soon after My-Linh Thai said that that she became physically sick each time she visited prisons.  I am aware that America has a shamefully high rate of imprisonment and that there is a school-to-prison pipeline. But letting repeat offenders back out onto the street seems counter-productive.  None of the legislators directly addressed my question.  They said we need clinics and schools, not more prisons.
There's a bill to ban private prisons and a bill to ban/restrict youth solitary confinement. Someone asked about reforming bail and told of a story of a Bellevue resident held in jail for eight months due to inability to post bail. On release, he ended up getting shot in Seattle.   Gang related?
A bill to control cost of insulin got bipartisan support.   In some cases druggists aren't allowed to tell customers drug costs (it's hidden and paid by insurance companies); there's a bill to address that.
An angry questioner asked when the legislators would upgrade their own homes to the green standards required by the state for new construction.
During the form, several cellphones went off from audience members. During one such incident, Rep. Thai mentioned that when that happens in the legislature, the offender is required to bring in donuts the next day.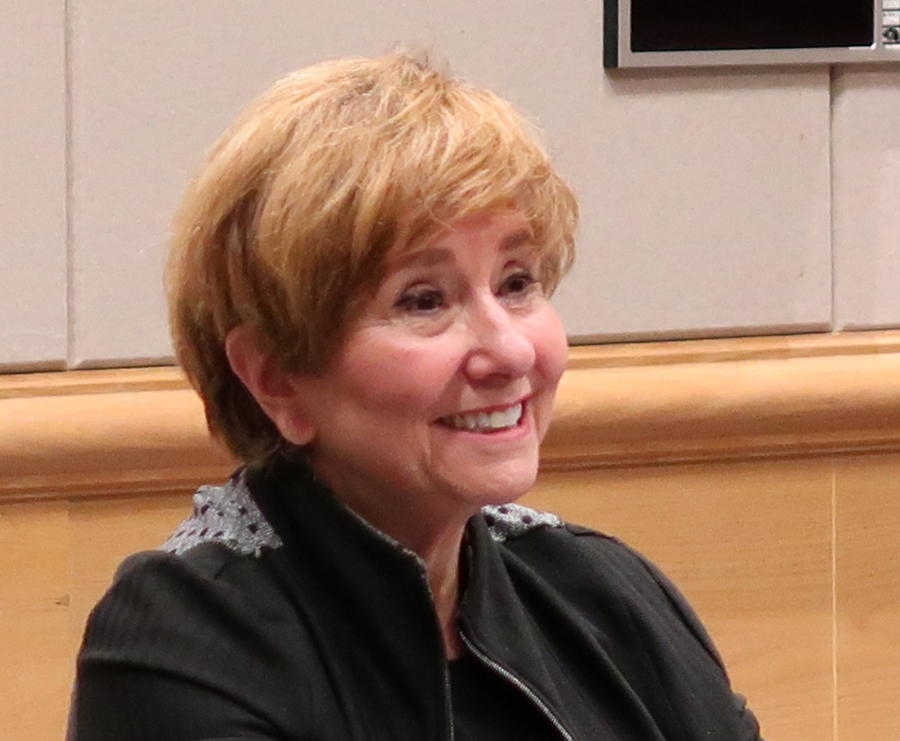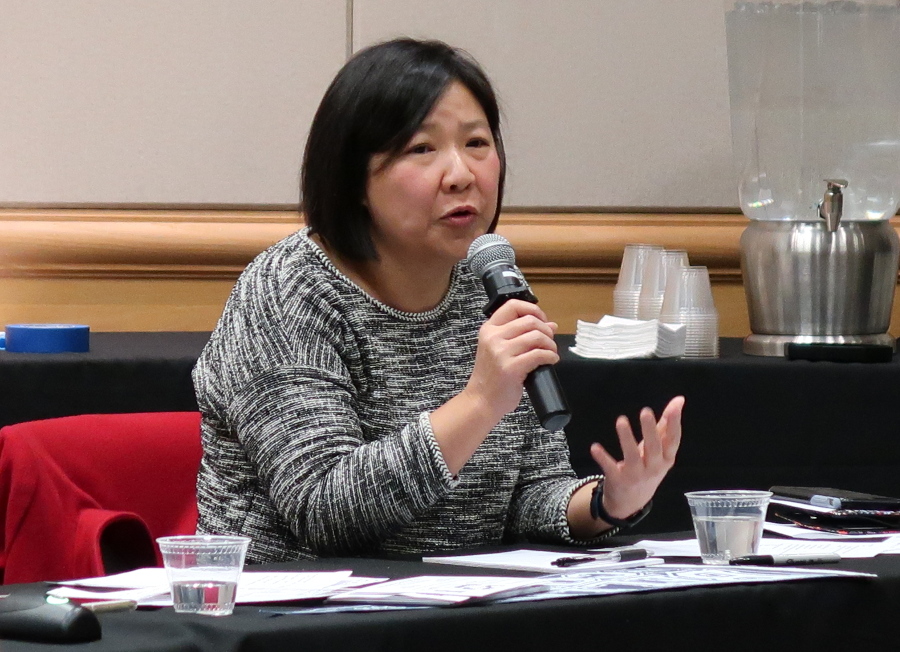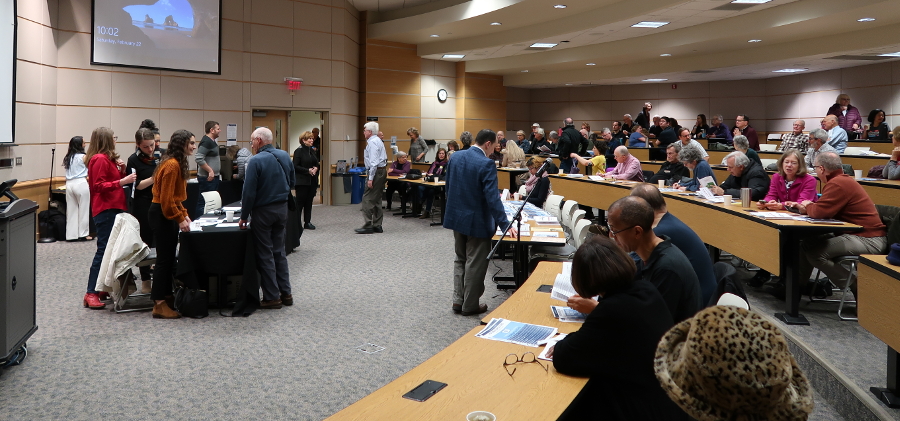 Comments
comments