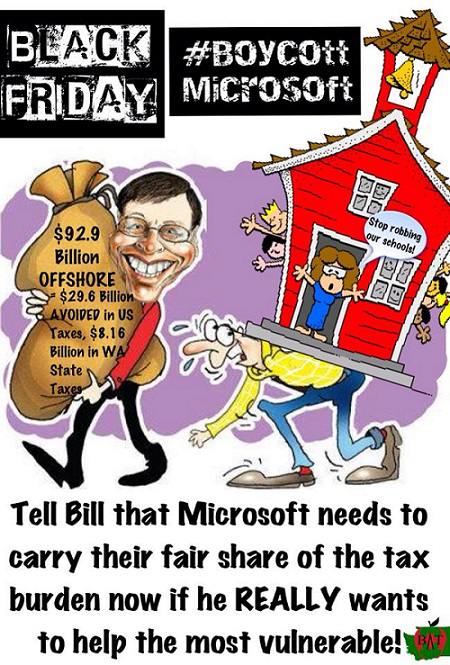 The Bill & Melinda Gates Foundation promotes the privatization of public schools and were influential in donating in support of the Washington State charter schools initiative, I-1240, in 2010.
The registered sponsor for the initiative was the League of Education Voters. I-1240 campaign was funded partly by a "handful" of Puget Sound area billionaires, including Bill Gates, Paul Allen and the parents of Jeff Bezos. [3] [16][17] Alice Walton was also among the top five contributors. [18][19] The measure was also endorsed by Stand for Children.
For details about the Black Friday Microsoft protest see Don't wait for #BlackFriday. #BoycottMicrosoft WORLDWIDE now!
Comments
comments