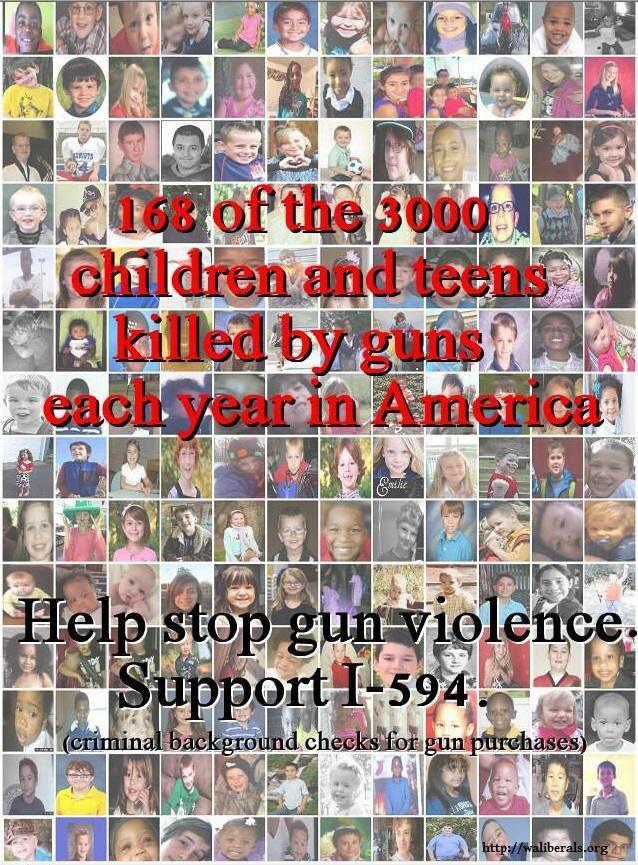 To see the children in more detail, with names, click here.
For statistics on gun violence see http://www.bradycampaign.org/about-gun-violence. For example, "A gun in the home is 22 times more likely to be used to kill or injure in a domestic homicide, suicide, or unintentional shooting than to be used in self-defense."
For information about I-594 see http://wagunresponsibility.org/.
At Least 194 Children Have Been Shot to Death Since Newtown.