The GOP Plan Is the Biggest Tax Increase in American History, By Far
The big deficits in GOP tax plan aren't a glitch — they're the whole point. "Slashing taxes is going to cause big budget deficits. But the reason Republicans don't really care is because they can use the resulting fiscal crisis to go after Medicare, Medicaid and Social Security."
White House Says Cutting Meals on Wheels Is 'Compassionate'
To pay for tax cuts for billionaires, the US Senate just repealed the credit for elderly and the permanently disabled.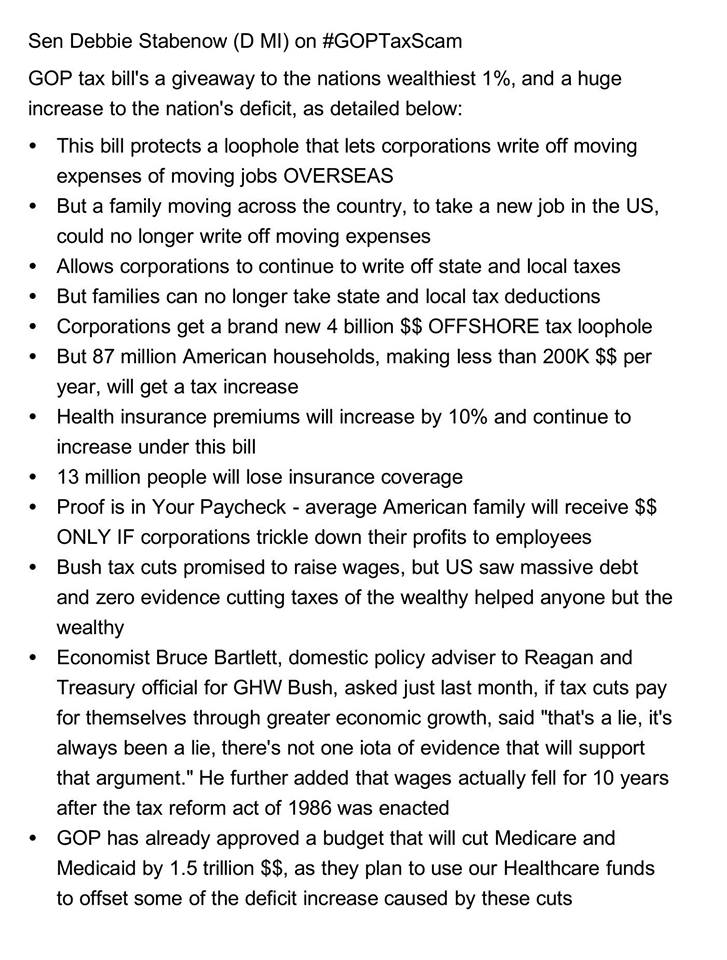 Both the House and Senate bills dramatically lower the federal deduction for state and local taxes (SALT), making it tougher to raise funds for public schools. That means that you will be taxed on part of your income that was already taxed to support public schools.
The House bill also eliminates the tax deduction for student loan interest, taxes tuition waivers as income, and eliminates the small tax credit for teachers to buy school supplies.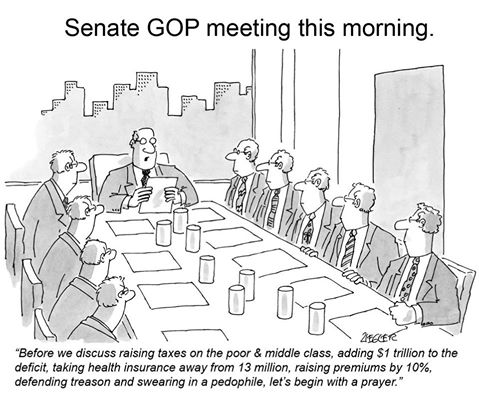 The could have added: "destroying the environment, deregulating Wall Street, making it harder for minorities to vote, damaging the neutrality of the Internet, concentrating media ownership in Trump-friendly corporations, reversing the New Deal, squashing unions, supporting neo-Nazis," etc.