My-Linh Thai has earned sole endorsements from the 41st District Democrats, King County Democrats, The Seattle Times, NARAL Pro-Choice WA, Children's Campaign Fund, WA Education Association, WA State Labor Council, OneAmerica Votes, FUSE Washington, Win With Women PAC, etc. Also endorsed by the Alliance for Gun Responsibility. And more sole endorsements – Attorney General Bob Ferguson, Lt Governor Cyrus Habib, WA Sup't Public Instruction Chris Reykdal, 41st District State Senator Lisa Wellman, King County Councilmember Claudia Balducci, and many local elected officials and supporters around our region.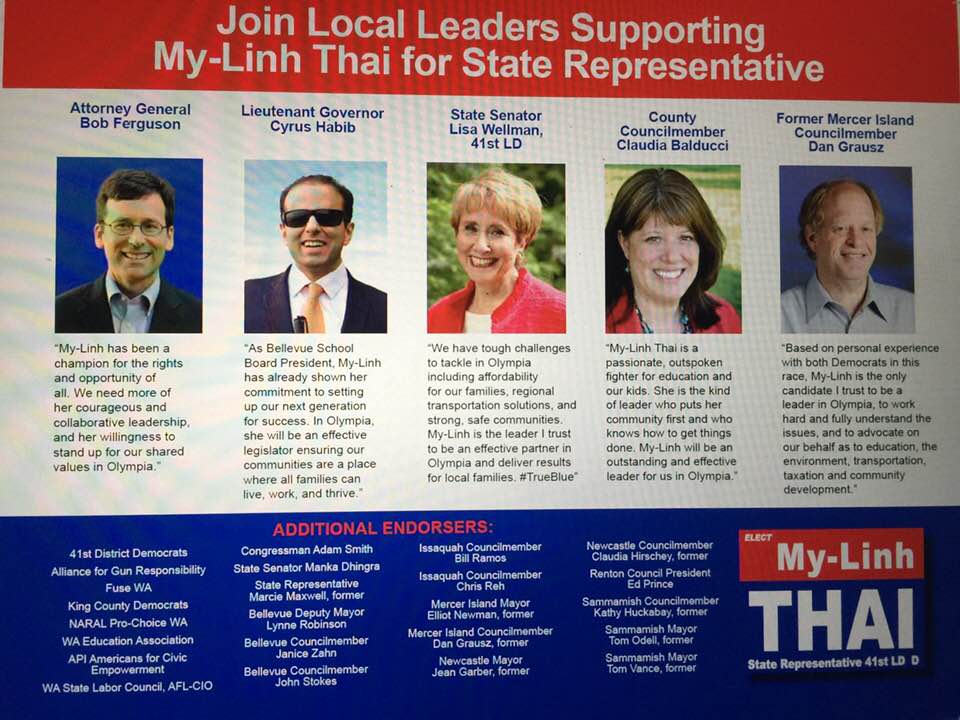 See https://www.my-linhthai.com/
Please vote for My-Linh Thai for 41st District State Representative, position 2.
Her "Democratic" opponent is funded by many of the same corporate interests that backed Republicans in recent elections.  Hence the numerous fliers they've been sending out.
Comments
comments